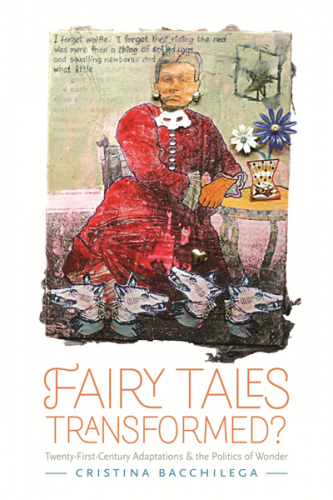 Eight scholars from four countries present the latest in international fairy-tale research at the University of Winnipeg this Thursday, August 7, 2014, 1:00 pm – 5:00 pm. Warning! These may be nothing like your mama's fairy tales!
This presentation is in conjunction with "Fairy-Tale Cultures and Media Today" a research and publication project led by UWinnipeg professor Dr. Pauline Greenhill (Women's and Gender Studies). The speakers will cover a wide range of mediums and topics including film, television, fan fiction, oral tradition, postcoloniality, pornography, and crime and justice. The event is open, free. and public.
"We are lucky to have some of the leading lights in fairy-tale research visiting UWinnipeg and working closely with us," said Greenhill. "UWinnipeg is becoming recognised as a centre for innovation in fairy-tale research and scholarship, and these presentations will show some of the reasons why."
The visiting scholars are Dr. Cristina Bacchilega (University of Hawaii), Dr. Anne Kustritz (University of Amsterdam), Dr. Martin Lovelace (Memorial University of Newfoundland), Dr. Jill Terry Rudy (Brigham Young University), Dr. Sadhana Naithani (Jawaharlal Nehru University), and Dr. Jack Zipes (University of Minnesota). They join UWinnipeg's own Dr. Steven Kohm (Criminal Justice Studies) and Dr. Cat Tosenberger (English).
Thursday, August 7, 2014, 1:00 pm-5:00 pm Room 4C40, University of Winnipeg.