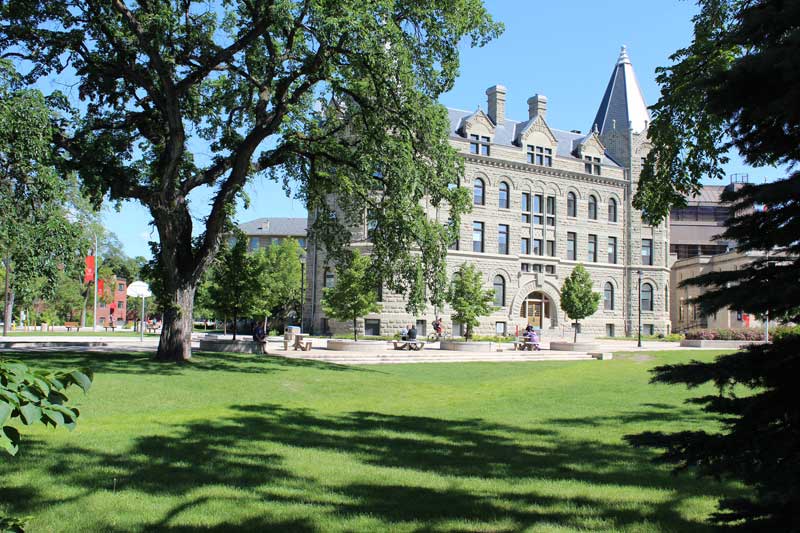 The campus was closed in March 2020 to safeguard the health of the UWinnipeg community and support public health efforts during the ongoing COVID-19 situation. Since that time, access to campus has been limited to those providing essential services. All spring term courses were delivered remotely.
With recent changes in public health guidance, the University has established a process to allow some activities to safely return to campus. However, the number of people and activities will remain limited to comply with public health guidance and reduce the risk of potential exposure to COVID-19. The campus changes will be prioritized, phased in, adapted, and carefully managed as we incrementally increase access:
For the months of July and August, campus access will continue to be limited to those who must perform essential work that requires a physical presence on site — such as preparing for on-campus instruction. All other faculty and staff should continue to work from home, so that the University can comply with public health requirements on physical distance and sanitization. Our goal is to prioritize access and focus our resources on preparing for the fall term. If coming to campus is essential over the summer, faculty and staff should complete the appropriate request form on this page.

Tiered registration for Fall/Winter will begin on July 6

and continue throughout July and August. Information on registration dates and times will be sent by webmail to students in late June or early July. The Fall-Winter Timetable is expected to be available in early July.
Looking ahead to September, the majority of fall term courses will be taught via alternate modes of delivery. This means primarily online learning, with a limited return to campus for classes and labs that cannot be accommodated through distance learning. These on-campus activities will adhere to specific protocols aligned with public health guidelines, including occupancy limits

in rooms, increased cleaning, and physical distancing requirements.

In the fall, we also anticipate the limited reopening of some campus services to meet the needs of students, staff, faculty and the broader community — the Library, computer labs, and other study spaces — at reduced service levels and hours.

Please see our updated FAQ for student registration information and details around what to expect while preparing for fall term.

Subject to future guidance from public health agencies, we are planning for an increased level of campus activity in January 2021— including in-person lectures, seminars, and labs. This will be facilitated through appropriate safety protocols, which encourage appropriate physical distancing, increased cleaning and other steps to reduce the risk of COVID-19 transmission. At this stage, remote work will still be encouraged when it can be performed effectively and in line with public health guidance.

The eventual full resumption of on-site activities, including non-essential travel, will align with the recommendations and guidelines established by public health authorities. It's presumed that our 'new normal' will include an increase in remote work delivery, sustained sanitization practices, and greater reliance on technological solutions.
While the 2020-2021 school year will be unlike any before, The University of Winnipeg is committed to delivering a high-quality educational experience with exceptional student supports — underpinned by the meaningful faculty-student connections for which UWinnipeg is renowned.
Thank you for your ongoing patience, understanding, and commitment to UWinnipeg as we prepare for a back-to-school scenario that is both safe and successful.
Sincerely,
Dr. Annette Trimbee,
President & Vice-Chancellor