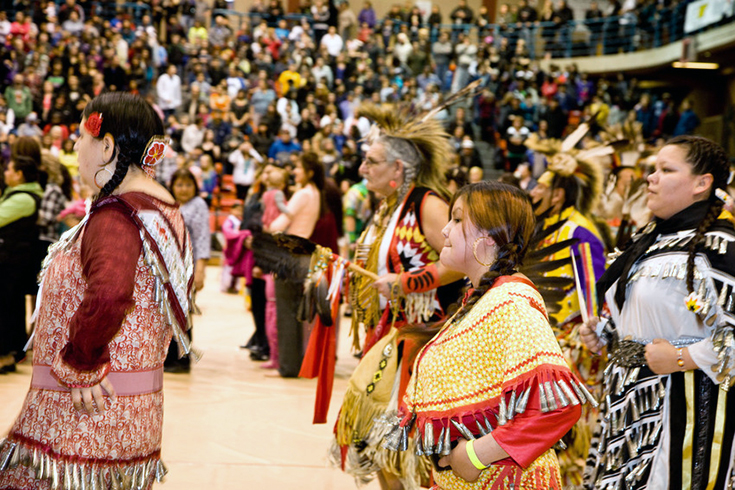 All are welcome to The University of Winnipeg's 11th Annual Spring Pow Wow on Friday, April 12th in the Duckworth Centre, located at 400 Spence Street on the UWinnipeg campus.
Hosted by the Aboriginal Student Services Centre and the Aboriginal Student Council, the event honours UWinnipeg's Aboriginal graduates and community role models.
Of the 19 graduates taking part in the UWinnipeg Powwow Ceremony (as of this writing), eleven are graduating with a Bachelor of Arts in Indigenous Studies. Of those, six are from UWinnipeg's Joint Aboriginal Governance program with Red River College; the other five began their studies at UWinnipeg.
"We are extremely proud of our graduates, most of whom have overcome great odds to earn their degrees," said Dr. Julie Pelletier, Chair and Associate Professor of Indigenous Studies in UWinnipeg's Faculty of Arts. "We invite the entire UWinnipeg community to join us in celebrating their achievements."
The Grand Entry for the Pow Wow ceremony is at 1:00 p.m.; the all-day event runs until 10:00 p.m.
For more information on this community event, please contact Pow Wow Coordinator Rachel Greene at 204-962-8587 or rachelgreen@knet.ca.