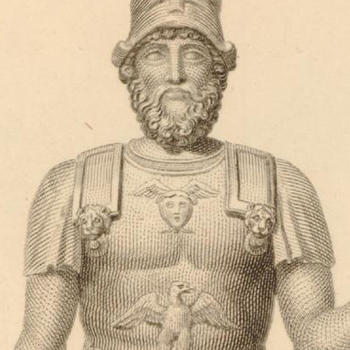 New Directions in Classics returns for its fourth rendition of interesting and engaging lectures that shine a new light on the classics. The series, which has pivoted to Zoom because of the pandemic, covers an array of topics showcasing the classics as relevant and fundamental to the study of arts, culture, and language in our contemporary world.
This year's five-part Zoom lecture series brings the best and newest in classics research to students, faculty, and staff at The University of Winnipeg. It begins this month and will run until March.
"Although the pandemic has restricted travel and congregating in groups, we hope our move to remote learning will expand our reach, raise the research profile of UWinnipeg, and demonstrate how we can still build a community of interested people even when we're all (mostly) apart," said co-organizer Dr. Peter J. Miller, Associate Professor and Chair of the Department of Classics. "We hope to connect interested members of the University community with the latest and most accessible work in ancient history, archaeology, and classics, as well as reach out to new audiences online that are more open to remote talks and speakers than ever before."
UWinnipeg Classics Honours alumna Ruth Dickinson is co-organizer with Miller. The series is supported by funding from the University of Winnipeg Foundation's endowed New Directions in Classics fund. To donate and support future lectures in this series, please go to New Directions in Classics.
"New Directions in Classics continues to offer inspired research to a broad audience," said Dickinson. "This year we have the opportunity to connect with more people, sharing the wisdom and experiences of the past, while enjoying the topics in the present. I encourage everyone to tune in to enjoy the culture and practices of ancient societies."
To attend the Zoom lectures, please register with links below (each lecture has its own link).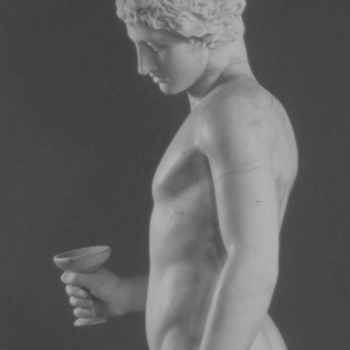 2020/21 New Directions in Classics Line-up
Friday, October 23, 2020, 3:00-4:00PM
de ebrietate sua: alcohol in the Roman world, new data, and future directions: A Conversation with Dr. Matt Gibbs,
MacEwan University
please register at https://zoom.us/webinar/register/WN_D72WUfu-QVOEofu8opCTWg
Friday, November 20, 2020, 3:00-4:00PM
The soldier's life in Ancient Rome: A Conversation with Dr. Conor Whately
UWinnipeg
Conor's talk includes a virtual book release for his book An Introduction to the Roman Military (Wiley, 2020), the first textbook and general introduction for this topic.
please register at https://zoom.us/webinar/register/WN_r2E1t_55Q_CriVkuAXWd5w
Friday, February 5, 2021, 3:00-4:00PM
Riding through the Ancient World: A Conversation with Dr. Carolyn Willekes
Mount Royal University
please register at https://zoom.us/webinar/register/WN_3TIQSyAiSEWhn45zFMyrDA
Friday, March 5, 2021, 3:00-4:00PM
Wine, Song, and Self: A Conversation with Dr. Jessica Romney
MacEwan University
please register at https://zoom.us/webinar/register/WN_-8dXaNA_Qb6oiJSJeBLvGw
Friday, March 26, 2021, 3:00-4:00PM
Reconstructing the role of dogs and cats in classical antiquity from archaeological remains: A Conversation with Dr. Michael MacKinnon
UWinnipeg
please register at https://zoom.us/webinar/register/WN_Z5YOohDXSkiOJNBfDeXrEA