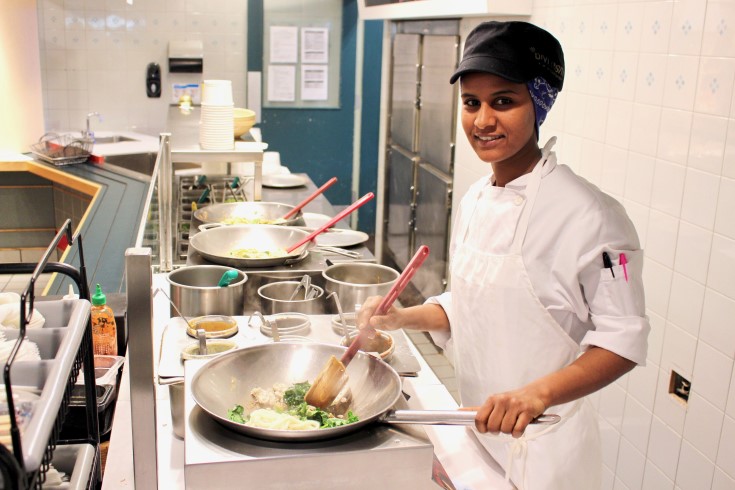 Accolades continue to pour in for Diversity Food Services.
The social enterprise, which operates six food outlets at The University of Winnipeg, was once again recognized for their sustainability efforts, this time by Leaders in Environmentally Accountable Foodservice (LEAF) Canada.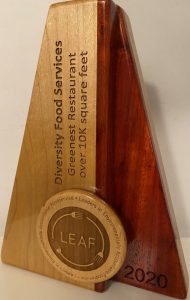 Diversity's campus locations were awarded the 'Greenest Restaurant Over 10K Square Feet' at the 2020 Restaurants Canada Show in Toronto.
"I always say we don't do sustainability because it wins us merits or badges. If we happen to pick up trophies, that's great," said Ian Vickers, Diversity's Chief Operating Officer. "But at the end of the day, we're doing it because it's the right thing to do."
It's the second time Diversity has taken home the award in the last three years. Unlike other awards where data is submitted for rating, LEAF Canada actually sends out third-party auditors to restaurants to assess how sustainable they really are.
While Vickers noted the incredible work of everyone within the enterprise, he also stressed the important role UWinnipeg plays in allowing them to be successful.
"What's important is we're able to do this sustainable thing because of the institutional partner we have," he said. "Diversity couldn't do the things it does without having UWinnipeg behind us."
And it's that partnership that allows them to take on innovative projects. Currently, Diversity has been experimenting with producing all of their own microgreens, lemongrass, Cuban oregano, and mint at the greenhouse in Centennial Hall.
The goal, according to Vickers, is to grow enough of those herbs so they won't have to bring any in internationally.
"We don't want to grow cucumbers or tomatoes, because we can buy from great local farmers," he said. "We want to grow mint, oregano, thyme, sage, and things that we have to order from places like California and Mexico."
Most recently, Diversity was named the 'Champion for Sustainability' in the annual Manitoba Excellence in Sustainability Awards. Diversity also helped UWinnipeg earn the top ranking among 336 post-secondary schools in North America for sustainable food and dining, as determined by the Association for the Advancement of Sustainability in Higher Education.