UWinnipeg professor Dr. Julie Nagam is involved in the Winnipeg Art Gallery's (WAG) largest exhibition of contemporary Indigenous art to date. INSURGENCE/RESURGENCE is a groundbreaking exhibit focused on leading and emerging Indigenous artists from across Canada and opens on September 22, 2017 and runs until April 2018.
The exhibition has been curated by Nagam, Chair in the History of Indigenous Art in North America — a joint appointment with UWinnipeg and the WAG — and Jaimie Isaac, WAG Curatorial Resident of Indigenous and Contemporary Art.
It will cover a range of current topics including the environment, gender, language, education, land, and alternative economies. It will also feature Indigenous curatorial practices and ideas of collaboration that rethink traditional Western modes of presenting art.
"This exhibition has been building momentum for the last two years," says Nagam. "We are ecstatic to take over the WAG to radically shift the space and to build on the trailblazing exhibitions curated by Jaimie Isaac that continue to bring Indigenous people into the Gallery and forefront Indigenous curatorial practices. This is a political show — we want to take up space and shift the paradigm at the same time we are showcasing some of the most innovative and interesting work in Canada."
Representing the north, south, east, and west of the country/Turtle Island, 28 artists will exhibit their work, which will include 12 newly commissioned pieces and debut other artworks. From tattooing and fashion to painting, sculpture, new media, and performance-based work, artists will explore renewal and resurgence through interdisciplinary forms. A site-specific intervention will invite artists to conceptualize the theme in response to the design of the WAG building.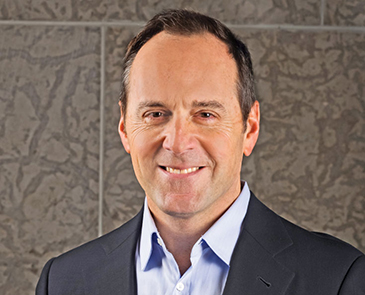 "Many of today's artists are focusing on themes of activism, resistance, and survival in cultural, social, and political contexts. INSURGENCE/RESURGENCE provides a platform for these ideas and conversations," states Dr. Stephen Borys, WAG Director & CEO. "There is no better moment than now to critically analyze, exhibit, and document contemporary Indigenous art and we could not be happier to share this with the community."
Participating artists include: Barry Ace, KC Adams, Joi T. Arcand, Dee Barsy, Scott Benesiinaabandan, Jordan Bennett, Heather Campbell, Bruno Canadien, Hannah Claus, Dayna Danger, Earthline Tattoo Collective, Bracken Hanuse Corlett, Tsema Igharas, Ursula Johnson, Casey Koyczan, Kenneth Lavallee, Duane Linklater, Tanya Lukin Linklater, Amy Malbeuf, Kent Monkman, Caroline Monnet, Tiffany Shaw-Collinge, Frank Shebageget, Amanda Strong, Joseph Tisiga, Couzyn van Heuvelen, Isabella Weetaluktuk, and Linus Woods.
"We're honored for the opportunity to work together as well as work with all of the artists and community partners," says Isaac. "This exhibition will take up significant space in the WAG with art that focuses on political insurgency and acts towards a positive cultural resurgence."
The WAG is grateful to Title Sponsor BMO Financial Group, whose support commemorates the company's 200th anniversary in 2017, as well as exhibition sponsors Friesens, Terracon Development Ltd, and Michael Maltzan Architecture, Inc. Partnership with Wall to Wall Mural Festival and Synonym Arts Consultation.