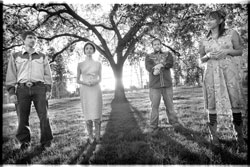 WINNIPEG, MB – Members of the Juno award-winning group Nathan are donating their time and talent to perform on Thursday, December 11, 2008 at 7:30 PM in Convocation Hall, UWinnipeg, 515 Portage Avenue, to raise money for Wesley the mine-detection dog. The concert opens with remarks by UWinnipeg President & Vice-Chancellor Lloyd Axworthy. This intimate and festively timed concert is presented by UWinnipeg's Global College and campus radio-station CKUW. All proceeds will go to the Wesley Campaign.
Trained to Save Lives
Wesley is a German shepherd trained to save lives by sniffing out land mines in Bosnia, a war-affected country, where landmines remain hidden below the ground, taking lives and limbs of civilians. The University needs a little more than $15,000 to purchase Wesley.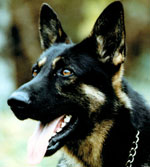 Anniversary of Ottawa Treaty
Wednesday, December 3, 2008 marks the 11th anniversary of the signing of the Ottawa Treaty, the international agreement that bans antipersonnel landmines.
Tickets are $25, or $15 for students, and can be purchased at the UWinnipeg Bookstore, UWinnipeg info booth at the post office, and McNally Robinson Booksellers or at the door.

Tis' the Season for Holiday Cheer
Tis' the season for Holiday Cheer. With every $100 donation from now until the Nathan concert (December 11) you will receive a tax receipt for $100 and a VIP Pass (for two) for the concert and a signed Nathan CD. Donate directly at http://www.uwinnipegfoundation.ca/choose/index/20 .
Essence of Canadian Prairies
Juno award-winning Nathan is a Winnipeg band that harnesses the essence of the Canadian Prairies. Nathan's music and performances document the paradox of places that are somewhere in the middle of nowhere. For more information on Nathan visit www.nathanmusic.ca and for information on Wesley visit https://www.uwinnipeg.ca/index/newsflash-071214.