WINNIPEG, MB – For millennia, the Middle East has been the cradle of civilization, encompassing a cross section of Western Asia and Northern Africa. Centuries later, it remains an epicenter for international trade that is known for its conflicts. UWinnipeg presents the Annual Middle East Week 2016, from February 22 to February 26, 2016, to help bring people a better understanding of the region. This year's lineup includes historian and independent journalist Gwynne Dyer and Palestinian -Israeli novelist and essayist Sayed Kashua. This series is held each year to help promote understanding of this multifaceted and historically-rich region of the world. All events are free and open to the public.
This event is co-sponsored by Global College, Menno Simons College, UWinnipeg's President's Office, the Ridd Institute for Religion and Global Policy, and the United Centre for Theological Studies.
Schedule of Events
Monday, February 22, 2016; 12:30 – 1:30 p.m.
What does ISIS have to do with Islam? Exploring Issues of Identity and Interpretation
Lecture by Dr. W. Rory Dickson, Department of Religion and Culture, University of Winnipeg
Location: Room 2M70
Monday, February 22, 2016; 7:00 p.m.
Don't Panic: Islamic State, Terrorism and the Middle East"
Lecture by Gwynne Dyer
Location: Eckhardt-Gramatté Hall
Gwynne Dyer has worked as a freelance journalist, columnist, broadcaster, and lecturer on international affairs for more than 20 years, but he was originally trained as an historian. Born in Newfoundland, he received degrees from Canadian, American and British universities, finishing with a Ph.D. in Military and Middle Eastern History from the University of London. He served in three navies and held academic appointments at the Royal Military Academy Sandhurst and Oxford University before launching his twice-weekly column on international affairs, which is published by over 175 papers in some 45 countries.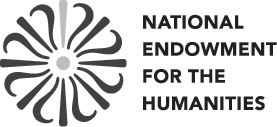 Tuesday, February 23, 2016; 7:00 p.m.
Film: BESA: The Promise
The documentary weaves Albania's heroism in WWII through the vérité journeys of two men that takes them to Bulgaria and Israel. More than seven years in the making, Besa: The Promise presents a powerful human drama compounded by a devastating twist. It is a story that that bridges generations and religions, uniting fathers and sons, Muslims and Jews.
Location: Eckhardt-Gramatté Hall
Wednesday, February 24, 2016; 12:30 – 1:30 p.m.
The Genocide of the Yazidis in Broad Daylight
Lecture by Dr. Adam Muller, Department of English, Film, and Theatre, University of Manitoba, and Nafiya Naso, former refugee and Winnipeg Yazidi community activist
Location: Convocation Hall

Recently a Kurdish participant in the International Association of Genocide Scholars meeting in Yerevan, Armenia, stood up to ask why the organization, and indeed the wider world, seemed to have forgotten the plight of the Yazidis. Nearly one year earlier the question would have seemed absurd. For then the world was riveted by attempts by ISIS in and around Mt. Sinjar in Iraqi Kurdistan to eradicate the country's Yazidi population. In Winnipeg, efforts to sponsor Yazidi refugees has sparked a large-scale project in the Jewish community with multifaith partners.
Thursday, February 25, 2016; 7:00 p.m.
2016 El Tassi Lecture – The Arabs in Israel: The Inaudible Cry for Full Citizenship
Lecture by Sayed Kashua
Location: Eckhardt-Gramatté Hall
Kashua is described as an original. The prominent author and journalist was born in Tira, Israel. Writing in Hebrew, and identifying as Palestinian citizen of Israel, Kashua is known for his books and humorous columns in the Israeli newspaper Ha'aretz. He is the author of three novels: Dancing Arabs, Let it Be Morning, and Second Person Singular (all published in English by Grove Atlantic). Kashua is winner of the prestigious Berstein Prize. In a humorous, tongue-in-cheek style, Kashua addresses the problems faced by Arabs in Israel who are caught between two worlds. He is the writer and creator of the hit Israeli TV show "Arab Labor". In 2004, Kashua was awarded the Prime Minister's Prize in Literature. His novel Dancing Arabs has been made into a feature film, and premiered in 2014 at the Telluride Film Festival. His recent book Native was recently reviewed by the Winnipeg Free Press.
Friday, February 26, 2016; 12:30 – 2:00 pm
A workshop of the play My Name is Rachel Corrie
Introduction by director Andraea Sartison
Moderator: Dr. James Christie with panel discussion
Location: Eckhardt-Gramatté Hall
The play My Name is Rachel Corrie is based on the journals and emails of Rachel Corrie, a 23-year-old American peace activist whose death during her work in Rafah (Gaza Strip) in 2003 has provoked controversy. Join the cast and director of this thought-provoking play for a "workshop" production and talk back session. The play will be followed by a panel discussion focusing on the relationship between art and politics. Panelists include: Hope McIntyre, Corey Shefman, Saira Rahman and moderator Jim Christie.