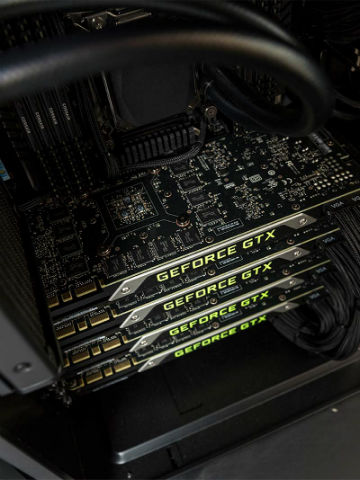 A Networking Conference for Industry, Academic and Government participants – June 21
WINNIPEG, MB – Manitoba is at a crossroads.
High Performance Computing is fast, and it is becoming more and more accessible to the average user. It allows one to solve problems and do research and engineering design, as well as simulation and analysis much faster and with much greater precision than ever before. It is used for everything from weather and climate research, bioscience, energy, finance, digital media, manufacturing and industry of all kinds, including automotive, aerospace, resource exploration, and agriculture.
With the costs of hardware steadily decreasing, even small and medium sized organizations can increasingly afford to engage high performance computing (HPC) to innovate and create new products, reduce production costs or develop new market niches.
This one-day conference and networking opportunity, the first of its kind in Manitoba, brings industry, government, academics and students together to discuss how HPC can support Manitoba's present and future in many research and industry sectors. The goal is to introduce more people to the possibilities of using HPC in their enterprise, by providing a cross section of examples and methods on how this technology can be used in their field of application. This event will also identify and promote how academic-industrial partnerships can help local industry introduce HPC into their products and operations.
WHEN: Thursday, June 21st, 2018 from 8:00 am to 5:00 pm
WHERE: The University of Winnipeg, Eckhardt Gramatté Hall,
3rd floor, Centennial Hall
The cost is $30 and just $10 for students. Register here.
Invited keynote speakers will cover topics including:
Simulation
New Media Development
Animation
Machine Learning
Big Data
Scientific Computing
Two panel discussions will pursue the issues and challenges raised during the presentations. Presenters include:
Mark Abotossaway (Boeing)
Brian McKinnon (Ubisoft)
Jeff Diamond & Hank Venema (International Institute for Sustainable Development)
Erin Trifunov (Westgrid)
Ken Zorniak (Tangent Animation)
Mark Alexiuk (Sightline)
Christopher Henry (The University of Winnipeg)
Haider Al-Saidi (Red River College)
Parimala Thulasiraman (University of Manitoba)
Sherif Sherif (University of Manitoba – Engineering)
Bob Hastings (Manitoba Coalition for Advanced Manufacturing)
This conference is a collaborative effort by:
The University of Winnipeg
ICTAM
University of Manitoba
Red River College
IEEE
Ade & Company Inc.
EnviroTREC