The University of Winnipeg was selected today by the Government of Canada to house a new Canada Research Chair in Subatomic Physics while a second Chair devoted to exploring science learning in Indigenous settings was renewed for another five years. The funding announcement was made today by the Honourable Gary Goodyear, Minister of State for Science and Technology, while speaking at the University of Ottawa.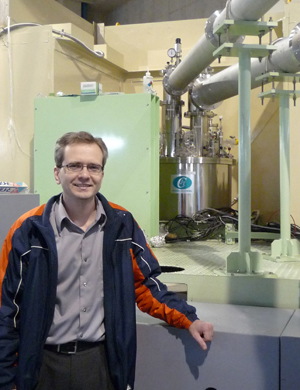 Dr. Jeffery Martin, Physics, is awarded the Canada Research Chair in Fundamental Symmetries in Subatomic Physics. This award is $200,000 per year for seven years. This is a new Tier I Canada Research Chair for Dr. Martin.
Dr. Dawn Sutherland, Education, remains the Canada Research Chair in Science Education in Cultural Contexts. This award is $100,000 per year for five years. This is a renewed Tier II Canada Research Chair for Dr. Sutherland.
"The University of Winnipeg is building on its solid reputation for relevant research as today's appointment of Dr. Martin and the renewal of Dr. Sutherland's Canada Research Chair clearly demonstrate," said Dr. Neil Besner, UWinnipeg Vice-President, Research and International. "Both of these researchers are world renowned in their fields and are tackling subjects that can have a real impact on the quality of lives of Manitobans, and all Canadians."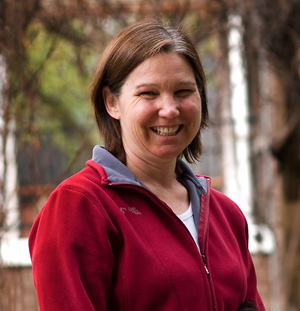 UWinnipeg currently has five Canada Research Chairs:
Canada Research Chair in Fundamental Symmetries in Subatomic Physics – Dr. Jeff Martin
Canada Research Chair in Science Education in Cultural Contexts – Dr. Dawn Sutherland
Canada Research Chair in Young People's Texts and Cultures – Dr. Mavis Reimer
Canada Research Chair in Environmental Toxicology – Dr. Charles Wong
Canada Research Chair in Inner-City Issues, Community Learning, and Engagement – Dr. Evelyn Peters
BACKGROUND:
Dr. Jeff Martin's Research
There is a puzzle about our universe that has perplexed physicists for some 80 years: where is all the antimatter? We think that in the Big Bang, as the universe rapidly expanded, equal parts of matter and antimatter must have been produced. So where has all the antimatter gone? Or conversely, why has nature selected matter over antimatter for our present-day universe?
Amazingly, a possible answer lies in precise studies of neutrons: if the neutron is found to possess an electric dipole moment, then a new source of a difference between matter and its counterpart antimatter must also exist. Such a discovery would be revolutionary to our understanding of the connection between particle physics and our universe.
Jeffery Martin is the leader of a joint Canada-Japan effort to make the best measurement of the neutron electric dipole moment ever conducted. The project centres around the creation of the world's highest density source of ultracold neutrons, which will be constructed at Canada's National Laboratory for Particle and Nuclear Science (TRIUMF, Vancouver, BC). The project is supported through contributions from the Canada Foundation for Innovation, the Japan Society for the Promotion for Science, the Government of Manitoba, Acsion Industries (Pinawa), and national laboratories in Canada and Japan (TRIUMF, KEK, and RCNP Osaka).
Dr. Dawn Sutherland's Research
What constitutes a model for life-long science learning in Indigenous settings? That was a question explored during a conference on Indigenous science education. The result of the discussion was the creation of Ininiwi-kiskānītamowin a model for science programming over the life-span. The model highlights the importance of Elders, culture, language and experiential learning in early science education. These factors all contribute to a child's developing identity as a science learner. The relationship between these factors and identity are the focus of Dr. Sutherland's research.
Identity will be looked at through the lens of the child by using the stories, reports, videos and other media that students create while participating in culturally relevant science programs. In this way our understanding of how Indigenous children imagine science and scientists will be enhanced.
Sutherland is collaborating with colleagues from around the world to explore the relationship between cultural presentations of science and identity. Exploring these relationships may contribute to more culturally relevant ways of teaching science.
MEDIA CONTACT
Diane Poulin, Communications Officer, The University of Winnipeg