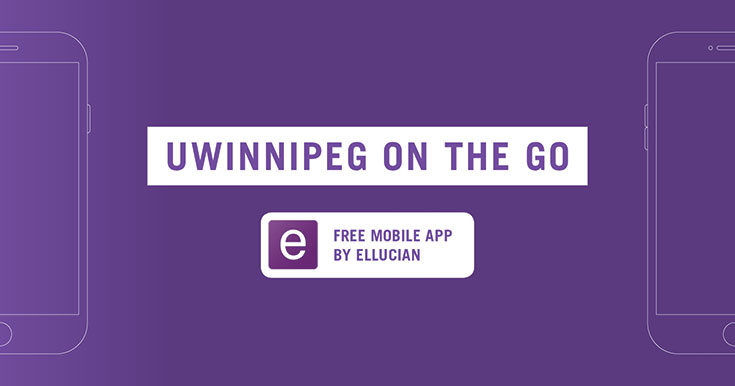 The University of Winnipeg has launched a free mobile app aimed at students, which makes it easy for them to connect to campus and manage their student accounts.
Called "Ellucian GO," the app allows students to manage a range of account functions, including:
Plan & Register: Plan courses using Student Planning and then register on the go (undergraduate only; wait-listing not available).
My Courses: View course schedules (students and faculty).
Grades: View final grades for UWinnipeg courses.
Notifications: See any account holds and important messages from the University.
Student Finance: View overall account balance, including recent payments.
In addition to providing student account functionality on the go, the app provides content and tools of interest and use to all members of the UWinnipeg community. Faculty, staff, parents, campus visitors, and others can download and use the app to find:
News: Get UWinnipeg headlines.
Events & Dates: Update your calendar with University events and academic dates.
Maps: View campus maps with pictures and building information.
Contacts: Access a directory of campus departments.
Websites: Access UWinnipeg web resources, including the library, Nexus, and more.
Ellucian GO is a free app available for iPhone and Android devices. To get started, users simply need to 1. Download the app (search your app store for Ellucian GO); 2. Select "The University of Winnipeg"; 3.Login using your UWinnipeg username and password (to manage student account).