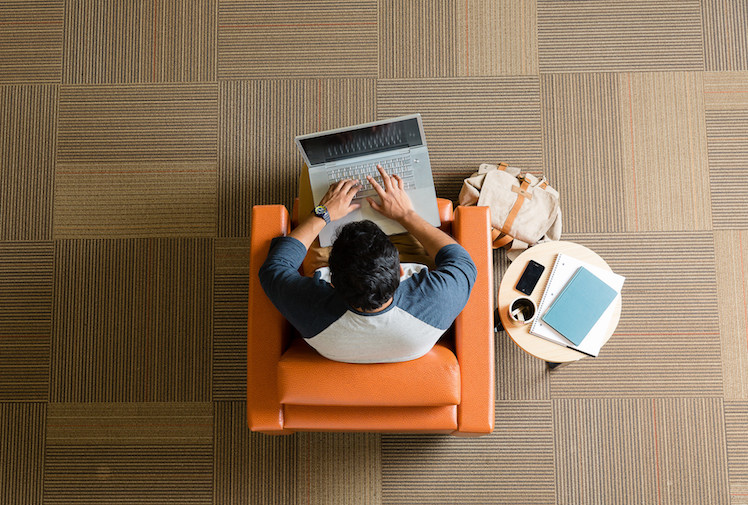 Beginning this September, The University of Winnipeg is offering a new Certificate in Writing designed to boost students' practical writing skills. The 30-credit-hour program is the only certificate of its kind offered in Manitoba, and one of three similar programs offered in Canada.
The certificate — delivered by the Department of Rhetoric, Writing, and Communications — is available as a writing supplement for UWinnipeg students in any undergraduate degree program, or as a stand-alone credential for graduated professionals and high school graduates not seeking a university degree.
"Writing skills are in high demand from almost every sector," UWinnipeg professor Jennifer Clary-Lemon said. "Graduates of our certificate program seeking employment or advancement in a variety of fields will bring to the job market an increased confidence in writing, knowledge of genres, revision practices, written conventions, editing, and attention to style."
Clary-Lemon adds that enhanced skills in written communications are desirable for employers in traditional writing-based fields, such as journalism, broadcasting, public relations, and publishing; as well as those in education, research, and government sectors.
Some of the courses offered through the Certificate in Writing program include: Professional Style and Editing, Writing for Scholarly Audiences, and Technical and Professional Communication. Students can choose up to 9 credit hours of interdisciplinary writing electives offered through the Department of English and the Department of Theatre and Film.
If a student chooses to continue their studies, many of the required certificate courses can also be used toward a 3- or 4-year degree in Rhetoric and Communications. Education students will also benefit from certificate courses focused on writing theory and pedagogy.
"Education students pursuing English as their teachable subject can set their résumé apart with a focus on best practices in teaching writing — which is becoming an increasingly valuable skill in Manitoba's educational curriculum, particularly in teaching the high school transactional English course," Clary-Lemon said.
Learn more about the Certificate in Writing at uwinnipeg.ca/writing-certificate.