The University of Winnipeg's Oral History Centre (OHC) is hosting a podcasting workshop on April 23 for students, faculty, and staff.
We want to know what kind of goals you have in mind and how to achieve them.

Kent Davies
Audio technician Kent Davies explained that the idea to host a virtual workshop was due to the increase interest in podcasting amongst the UWinnipeg community.
"I got a lot of questions about, one, how to interview remotely and, two, about podcasting," he said. "After the 12th individual meeting I had with people, I thought maybe we should turn the podcasting workshop that we've been doing in classrooms for students and do one virtually for staff, faculty, and students at large at UWinnipeg, so we can get them in one spot and answer all questions in one swoop."
Currently, the OHC is producing two podcasts: one with UWinnipeg's Research Office called UW Research Question and the second Preserves with the Manitoba Food History Project.
"Everyone has a different goal in mind and what podcast they are trying to create. We (Manitoba Food History Project) demand a different kind of threshold other than two people talking and calling it a podcast," Davies noted. "It's a documentary-style podcast. We're transcribing and footnoting the episodes."
"We're trying to encourage that because if people are looking for grants, they need to prove there's academic qualities more than just two people discussing the work."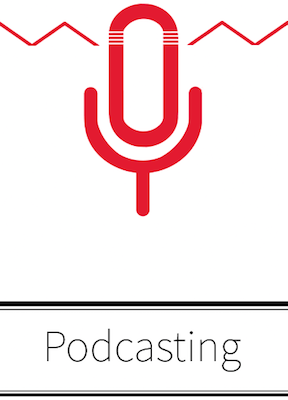 During the workshop, participants will receive a practical guide on how to approach the production side of a narrative podcast.
It will cover the basics of audio storytelling, including structure, scripting, equipment, editing, producing on a budget, and remote interviewing. Professional- and student-produced podcasts will be used to deconstruct and reconstruct each element in order for those to better understand how each part contributes to the entire learning experience.
According to Davies, to key to creating a sustainable, successful, and long-lasting podcast is to effectively budget your time and effort.
"If you are really interested in making a series, we'll explore how we do that, so you don't burn out after two episodes and aren't interested in podcasts anymore," he said. "We want to know what kind of goals you have in mind and how to achieve them."
Davies also hopes to one day tap into the talent pool of people on campus who can do production work, because it is such an important aspect of podcasting.
If you'd like to sign up for the podcasting workshop waitlist, visit the Oral History Centre's website. They're also hosting a three-part Intro to Oral History workshop in May.