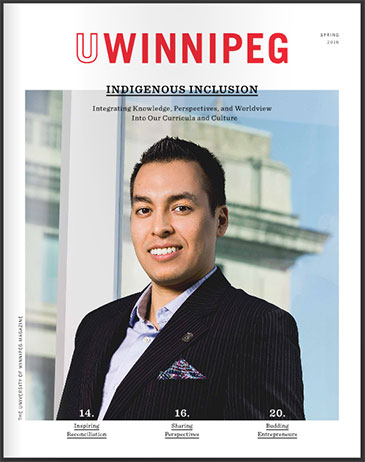 The Spring 2016 issue of UWinnipeg Magazine is now available online. UWinnipeg Magazine (formerly The Journal) highlights recent news, initiatives, and successes of the UWinnipeg community.
Indigenization—integrating Indigenous knowledge, perspectives, and worldview into our curricula and culture— is a key priority at The University of Winnipeg. This edition highlights some of the many stories across campus that demonstrate the UWinnipeg community's commitment to Indigenous inclusion.
Hard copies of the magazine will be available on campus later this week, and also will be distributed by mail to UWinnipeg alumni and donors in the coming days.