WINNIPEG, MB – The Royal Society of Canada has selected The University of Winnipeg's Dr. Ian Mauro as a member of the College of New Scholars, Artists and Scientists, the national community of scholars that embodies the diversity of outstanding intellectual achievement in Canada.
As both a community-based researcher and academic filmmaker, Dr. Mauro works in the social and ecological sciences, exploring the human dimensions of environmental change. He collects, conserves and communicates local and Indigenous knowledge, conducting studies about biotechnology, climate change, and industrial development. He mobilizes this knowledge to audiences throughout Canada and beyond.
Dr. Mauro was raised in Winnipeg and returned to join UWinnipeg's Department of Geography as an Associate Professor in 2014. His work has been featured globally at The Smithsonian Institution, National Geographic, The Royal Ontario Museum, and film festivals and academic conferences. In recent years, he has been developing climate change films across Canada, and has toured them nationally with acclaimed broadcaster and scientist Dr. David Suzuki.
"Dr. Mauro uses his deep knowledge and skills to collaborate with people in remote communities and Indigenous communities and give voice to their unique lived experiences, and document one of the most pressing issues of our time — the impact of climate change," said Dr. Annette Trimbee, UWinnipeg President and Vice-Chancellor. "We are incredibly proud of his accomplishments and his appointment to the College of New Scholars, Artists and Scientists."
On Thursday, October 15, Dr. Mauro will preview his upcoming film on the impact of climate change on coastal British Columbia communities during a public event with David Suzuki entitled A Conversation with David Suzuki. Through film and conversation, the evening will celebrate Suzuki's life and impact. Details at: uwinnipeg/suzuki
This will be the third in Dr. Mauro's trilogy of films which include Inuit Knowledge and Climate Change and Climate Change in Atlantic Canada.
The Royal Society of Canada was established in 1882 as the senior Canadian collegium of distinguished scholars, artists and scientists. It is Canada's National Academy. The primary objective of the Society is to promote learning and research in the arts, the humanities and the natural and social sciences.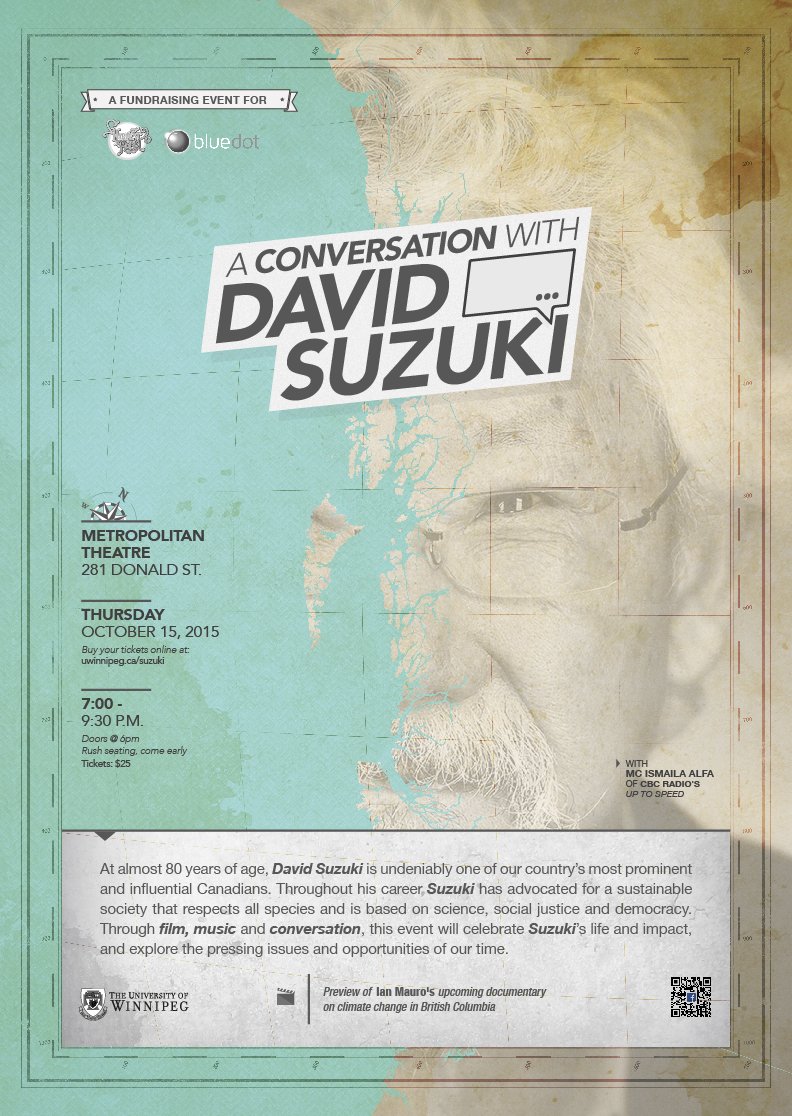 MEDIA CONTACT
Diane Poulin, Senior Communications Specialist, The University of Winnipeg
P: 204.988.7135, E: d.poulin@uwinnipeg.ca