A future climate change researcher and chemistry professor today received The University of Winnipeg's prestigious Sir William Stephenson Scholarship and a future teacher received the Dr. and Mrs. Roderick Hunter Scholarship for demonstrating exceptional leadership qualities and the potential to make a valuable contri­bution to Canada.
UWinnipeg students Paul Sarte, Matthew Morison and Natalie Fitkowsky each receive $6,500 to assist them in completing their undergraduate degrees.
In 1984, Sir William Stephenson made a significant gift to The University of Winnipeg to establish the scholarships in his name. Known by the code name Intrepid, Sir William Stephenson started off as a poor Winnipeg hardware salesman and ended up a Second World War spy legend and the inspiration for Ian Fleming's hero, James Bond.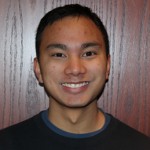 Paul Sarte grew up in a new immigrant household with a single mother and that experience encouraged him to work hard. "My mother was born in the Philippines and she taught me to save my money to pay for university. Receiving a scholarship now really relieves a lot of financial stress for me," said Sarte, who shares his love of science by volunteering with Let's Talk Science, which engages inner-city youth. He also likes to work with new immigrants and volunteers at UWinnipeg's Global Welcome Centre, helping neighbourhood teens with their high school chemistry problems. "I love teaching, and because I am fluent in French I am able to help some of the teens from Africa. It's good to have a place to come and learn."
Sarte is completing a 4-year Bachelor of Science in Chemistry and 3-year Bachelor of Science in Mathematics. He plays piano, soccer and hopes to become a chemistry professor in the future. He is the recipient of the Sir William Stephenson Scholarship.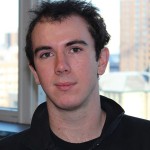 Matthew Morison is 22 year-old science student in his fourth year of a double major in math and geography. In addition to a strong grade point average, he spent last summer working in Churchill as a research assistant and at the Saving York Factory project, and is now completing an undergraduate thesis on groundwater hydrology as a result. His career goal is to work on improving climate change models. An avid drummer with the band Salinas, Morison has an equal love of the arts, volunteering at Winnipeg's Fringe Festival, Children's Festival, Folk Festival and Jazz Festival.
"Receiving this scholarship is a huge honour, especially since Stephenson had an amazing range of accomplishments. It is very humbling, to hopefully one day follow in his footsteps," said Morison. "The scholarship really helps me out. I've always worked part time so this allows me to put more focus on assignments. It is an amazing financial help."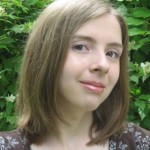 Natalie Fitkowsky's dream is to inspire teenagers as a teacher. She has completed her fourth year in the integrated Bachelor of Education program and is currently student teaching at Oak Park High School. This March, she will travel to Greece through UWinnipeg's Faculty of Education for her final teaching block, at the American Community School of Athens. "The financial assistance is really helpful, especially since I hope to do a Master's degree at some point," she said. Fitkowsky also tutors students at UWinnipeg's Aboriginal Student Services Centre, coaches girls' soccer, sings in a choir and is a pianist, flautist and dancer.
Fitkowsky receives the Dr. and Mrs. Roderick Hunter Scholarship, established in memory of Dr. R.O.A. Hunter, Third Chancellor of The University of Winnipeg, and his wife, Doris Hunter, awarded to an undergraduate student with high academic standing, outstanding leadership qualities, and significant extracurricular involvements. This scholarship is awarded on the recommendation of the trustees of the Sir William Stephenson Scholarship.
"These three students are not only exceptional scholars, they bring a well-rounded curiosity to everything they do in life, and a commitment to making the world a better place," said Dr. Lloyd Axworthy, President and Vice-Chancellor, UWinnipeg. "The 2011 Maclean's magazine University Rankings places UWinnipeg third nationally for nurturing `Leaders of Tomorrow.' It is clear that Paul, Matthew and Natalie exemplify what leadership is all about."
BACKGROUND: SIR WILLIAM STEPHENSON
Sir William Stephenson (1896-1989) was born in the Point Douglas area and exemplified the highest qualities of dedication and patriotism. In World War I, as a private in the Royal Canadian Engineers, Sir William suffered the effects of poison gas in the trenches of France. After recovering, he volunteered for service in the Royal Flying Corps and returned to France where he shot down twenty-six enemy planes. He was decorated several times for bravery and during this period he accomplished his paramount sporting achievement, winning the Interservice Lightweight World Boxing Championship. After the War, Sir William studied at Oxford.
In the early 1920s, Sir William returned to England and pursued a brilliant career in technology-based industries, par­ticularly those associated with communications and aircraft. He invented and patented the first device for transmitting photographs by wireless and played an instrumental role in the founding of the BBC and in the early stages of television development. He won the King's Cup Air Race and encouraged and financed the development of the Spitfire aircraft and later the jet engine.
In World War II, Sir Winston Churchill appointed Sir William Stephenson Director of British Security Coordination in the Western Hemisphere and his personal representative to President Roosevelt. Operating under the code name "Intrepid," Sir William strove for anonymity from this time onward. He was Knighted for his services to the Commonwealth in 1945.
In 1979, Sir William received an Honorary Doctorate degree from The University of Winnipeg. In 1984, Sir William Stephenson made a significant gift to The University of Winnipeg for the purpose of establishing the Sir William Stephenson Scholarships. Sir William passed away in Bermuda in 1989.
MEDIA CONTACT
Diane Poulin, Communications Officer, The University of Winnipeg
P: 204.988.7135, E: d.poulin@uwinnipeg.ca