UWINNIPEG PARTICIPATES IN WOMEN IN SCIENCE
INTERNATIONAL DAY OF THE GIRL – OCTOBER 16, 2015
Manitoba news release – Women in Science

"Be curious. These are two simple words that renowned primatologist Dr. Jane Goodall shared with us during her inspiring lecture at the University of Winnipeg in September 2015. Two simple words, yet they are at the root of all scientific discovery. I pursued biology studies and graduated with a Bachelor of Science from the University of Winnipeg, then went on to obtain a PhD in aquatic ecology. I was and remain deeply interested in the health of our lakes. That is just one of the many challenges facing our next generation of environmentalists and scientists.
We are proud to partner with the Province of Manitoba to mark October 16, 2015, the International Day of the Girl, by highlighting some of the tremendously dedicated Women in Science who are having an impact in our community.
We know that girls continue to be under-represented in the fields of science, technology, engineering and mathematics. Our message today is — we need your talent, and you can do it. We have strong role-models who are leading the way."
Dr. Annette Trimbee, President and Vice-Chancellor, The University of Winnipeg
Five outstanding researchers at The University of Winnipeg will be featured in exhibits at the Manitoba Legislature on October 16. High school girls from across Manitoba who have a strong interest in science will have the opportunity to view their research posters, ask questions, and get inspired. The five UWinnipeg Women in Science participants are:
Dr. Nora Casson (Geography)
"I love my work because I get to spend time outdoors collecting field samples and use them to answer important questions about how ecosystems work."
Her research interests include hydrology, biogeochemistry and ecosystem ecology. Dr. Casson's research answers questions about how landscape processes and climatic factors influence the water quality of streams and lakes. The answers to these questions help scientists and policy makers understand the influence that humans have on nature, and make decisions about how to manage our freshwater resources. Dr. Casson has a PhD from Trent University and did post-doctoral work at the University of Wisconsin.
Dr. Amy Desroches (Psychology)
"I enjoy my work because understanding how reading develops might help kids who suffer from difficulties like dyslexia."
Dr. Desroches is a cognitive neuroscientist whose research explores the development of reading and language. Dr. Desroches uses several different techniques like functional magnetic resonance imaging (fMRI), electroencephalogram (EEG), and eye tracking, to study how the brain develops as children are learning to read. Her ongoing projects look at normal development, and disorders like dyslexia in both English and Chinese. Dyslexia affects an estimated 5-10% of children, so it is important that research understand what causes it."
Dr. Desroches earned her BA, MA, and PhD in Psychology from the University of Western Ontario, and was a National Sciences and Engineering Research Council of Canada (NSERC) funded postdoctoral fellow at Northwestern University.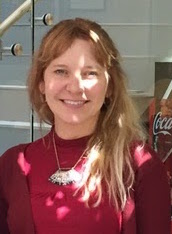 Dr. Sara Good (Biology)
"I enjoy my work because it is exciting to understand how genomes change over long periods of evolutionary time."
Her research combines genetics and mathematics/statistics to employ experimental and analytical methods to study questions in plants, fish and mammals. She has worked on questions in conservation such as "How are populations of bats in Manitoba related to those in other places?" and in evolution "Why are there so many species of flowering plants?" Her work has received continuous funding from the National Sciences and Engineering Research Council of Canada (NSERC), and other granting agencies. Dr. Good did a BSc (Hons) at the University of Toronto where she developed her interest in population and evolutionary genetics. She then completed an Msc in Conservation Genetics with funding from a Smithsonian institution fellowship, and her PhD. at Penn State in Molecular Evolutionary Genetics. She also did a post-doctoral fellowship at the National University of Mexico.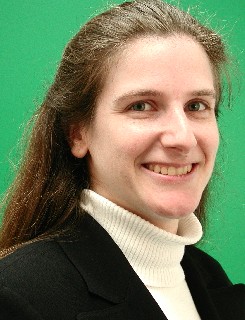 Dr. Melanie Martin (Physics)
"I enjoy my work because I can see inside the human body, without doing harm in any way."
Dr. Martin is a UWinnipeg professor and Director of the Magnetic Resonance Microscopy Centre in the Department of Radiology at University of Manitoba. Her research focuses on the development of new MRI techniques for earlier diagnosis of central nervous system disorders such as Alzheimer's disease and multiple sclerosis. She has a BSc (Hons) Physics from University of Manitoba. Her MS, MPhil and PhD are from Yale in Applied Physics/Biomedical Engineering. Dr. Martin was a postdoc then an Associate Scientist at Caltech.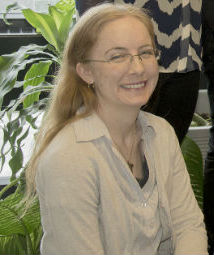 Dr. Tabitha Wood (Chemistry)
"I like doing this research because I'm helping to explore the infinite possibility of molecules in our universe."
Dr. Wood leads an organic synthetic chemistry methodology research program at UWinnipeg. Her research seeks to discover efficient and reliable, new chemical reactions that transform common carbon-based molecules into useful and interesting products. Her research interests also extend into the design of small molecule pharmaceuticals to treat human diseases. Dr. Wood completed a post-doctoral fellowship at the Ontario Cancer Institute after obtaining her PhD in Chemistry from Dalhousie University and her BSc from the University of Winnipeg.
Student tour at UWinnipeg
In the afternoon of October 16, three dedicated UWinnipeg faculty members — Dr. Vesna Milosevic-Zdjelar, Dr. Beata Biernacka and Dr. Tabitha Wood — will take the high school girls on a tour of UWinnipeg labs and facilities.
Dr. Beata Biernacka (Biology) has devoted herself to making science accessible, interesting and relevant to young people, and most notably, to inner-city youth. "Let's Talk Science" inspires children to learn more about the world and opens the door to a lifetime of discovery and inquiry. Since 2003, Biernacka has been coordinating and growing UWinnipeg's Science Outreach program, matching inner-city teachers with UWinnipeg students who then visit their classes to present science experiments.
Vesna Milosevic-Zdjelar (Physics) is also active in Let's Talk Science and is one of the main coordinators for UWinnipeg's participation in the NSERC Promoscience Program – a program that features a series of weekly science activities at the Manitoba Children's Museum. She also helped with the CSI program of summer camps for inner-city schools that is run through the Social Planning Council of Winnipeg. The program helps at-risk elementary students stay involved in learning over the summer months, and she assists with the organization of the Homework Club at the Wii Chiiwaakanak Learning Centre.