Whether it's been working together during natural disasters or employing alumni and students, The University of Winnipeg and Canadian Red Cross have ties that run deep.
In May 2018, UWinnipeg opened up its Duckworth Centre to the Canadian Red Cross. Usually reserved for Wesmen sporting events, the facility was the epicentre for providing services to more than 1,000 fire evacuees from Little Grand Rapids and Pauingassi First Nations.
On Monday, September 23, UWinnipeg is once again the setting for a major Canadian Red Cross activity. This time, it's Operation Ready — a full-scale emergency response simulation at the Axworthy Health and RecPlex that will give the UWinnipeg community and general public a chance to see the Red Cross in action. Attendees will also find out how they can support the community in times of disaster.
"We are delighted to partner with the Canadian Red Cross," said Dr. Annette Trimbee, UWinnipeg's President and Vice-Chancellor. "The work they do not only in Canada, but around the world, is extremely important. We are also very proud to that many members of the UWinnipeg community work and volunteer with the Red Cross in a number of capacities."
Meet some of our talented alumni and students who are working or volunteering with the Canadian Red Cross: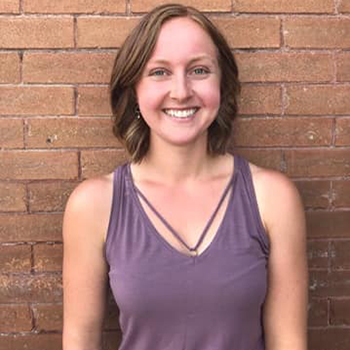 Jennifer Farrant (BA '16) – International Development Studies with a Minor in Anthropology
Jennifer Farrant came to UWinnipeg in 2011 not knowing what she wanted to pursue for a career.
After initially thinking a major in English was the right path, she was introduced to conflict resolution courses through Menno Simons College and pursued her studies in international development.
"Finding my place in the University was key to expanding my horizons and gaining experience and connections that I value to this day," she said. "I still apply many of the lessons and skills learned both in and out of the class to my personal life, and to my career."
And that career is with the Canadian Red Cross. Farrant was originally hired as a program assistant with the Emergency Management program in Manitoba, but has been working on a secondment as the Associate, Preparedness and Training, for Manitoba and Nunavut for about a year.
"My time at the Red Cross has been really rewarding," she said. "I am using the skills and knowledge I gained in university to make a difference in the lives of people who are experiencing some of the worst days of their lives. The work we do is essential, rewarding, and dynamic. No two days look the same."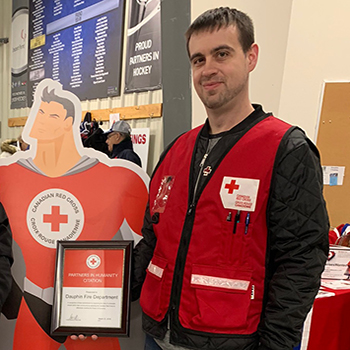 Josh Walker (BA (Hons) '12) – Criminal Justice
Josh Walker said his time at UWinnipeg taught him not only how to think critically, but the importance of data-driven policymaking.
"My time at UWinnipeg gave me an insight into the lives and thoughts of the clients I worked with, which allowed me to do a better job of case management and program delivery," he said.
An active member in the university community, Walker volunteered in the Criminal Justice Students' Association (CJSA), serving as the president in his last year.
"CJSA taught me about leadership and the things that have to happen to accomplish a task as an organization," he said, noting those traits are very relevant to the work he does at the Canadian Red Cross.
Walker currently has several roles within the emergency management branch of the Red Cross, including personal disaster assistance team supervisor, emergency response team site manager, and training facilitator.
During his time with the organization, Walker has assisted in many evacuations. He recalled assisting in coordinating the Massey Manor fire response in downtown Brandon last year and, later that same day, he coordinated the evacuation of Sapotaweyak Cree Nation due to a wildfire.
"I would say that the Red Cross has been an amazing place to volunteer, they look out for the wellbeing of their clients and their volunteers alike. When you show them that you want to learn and develop, they go out of their way to make that happen."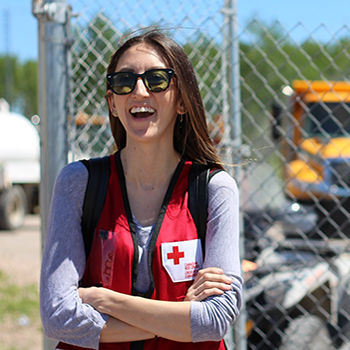 Alison Everitt (BA '11 and MA '14) – International Development Studies, Political Science, and Master's in Development Practice in Indigenous Development.
Alison Everitt says UWinnipeg and Canadian Red Cross have played instrumental roles in her life.
An alumna of the Master's in Development Practice program in Indigenous Development, Everitt credited the program for instilling important values.
"It taught me the importance of time management, the need to be self-sufficient and self-motivated, the importance of hard work and perseverance, and that I am in control of my own future and the attainment of my goals," she said.
However, it was during her undergraduate studies when she was introduced to the Canadian Red Cross as part of a practicum placement.
After her placement, she stayed on as a volunteer and started working with the organization in December 2014. Now, Everitt is the Provincial Manager of Emergency Management for Manitoba and Nunavut.
"Whether working to support Syrian Refugees right when they arrive in Canada or supporting a remote First Nation community during a wildfire response, I have been able to see the strength and resiliency of people during difficult times," she said.
"The work of the Canadian Red Cross is so important because it focuses on caring for those in need in your community and around the world."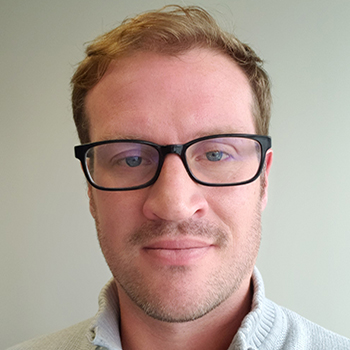 Andrew Johnson (BA '07) – International Development Studies
Andrew Johnson didn't spend his entire post-secondary studies at UWinnipeg, but the two years spent here made his career with the Canadian Red Cross possible.
"Without studying at UWinnipeg, I would not have been able to get the position I have at the Canadian Red Cross, so the school is directly responsible for my career path," Johnson said.
After graduating, he joined the Canadian Red Cross and is currently the Indigenous community relations officer.
Over the course of his four years with the organization, Johnson has been directly involved in recruiting volunteers, developing programming to deliver direct assistance to people who have lost their homes due to fires, and was part of the leadership team tasked with coordinating evacuations in Indigenous communities.
"I really enjoy the continual change, as it keeps me growing professionally and keeps my work interesting as I am constantly learning," he said. "The organization is always adapting to new issues and situations both domestically and internationally. This keeps the organization growing and work meaningful."
"Working for the Red Cross becomes an identity more than just a job, and I have always been very proud to be working for the Canadian Red Cross."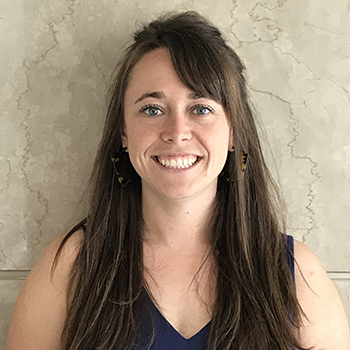 Dana Mackie (BA '13) – International Development Studies
Dana Mackie has always had a passion for community development, both locally and internationally, which is why she majored in international development during her studies at UWinnipeg.
At the time Mackie didn't know it, but that decision led her to her dream career.
"Without my degree in international development studies, I don't think it's likely I would have wound up working for the Canadian Red Cross," she explained.
After graduating, Mackie started working but took time off to travel in British Columbia. When she returned home to Winnipeg, she decided to restart her career and follow her passion, which was local community development.
Mackie was hired by the Canadian Red Cross and remains there today as their integrated programming coordinator. If there's one piece of advice she has for current UWinnipeg students, it's to learn about the program areas the Red Cross work in and to take advantage of any volunteer opportunities that are available.
"The breadth of work that the Red Cross works in Canada and internationally is broad, diverse, and provides essential services to the most vulnerable," she said. "It's truly an honour to work for this organization."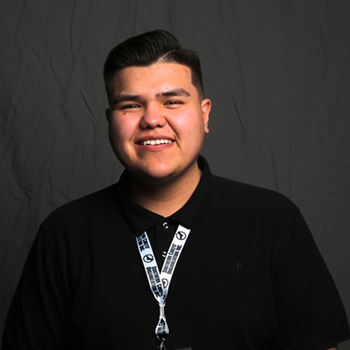 Evan Lilley – Majoring in Criminal Justice
Evan Lilley is a criminal justice major with a passion for volunteerism. Originally from Dakota Tipi First Nation, Lilley arrived at UWinnipeg in 2016.
He called the transition to university a "bit of a culture shock," but has now adjusted to life on campus. When not attending class or studying, Lilley is the Indigenous affairs director for Criminal Justice Students' Association and was elected Young Chief for the Southern Chiefs' Organization.
While on Facebook last November, he saw a Red Cross ad looking for volunteers. He applied and has now been volunteering as an emergency response team supervisor since January.
"My time at the Red Cross has been amazing," Lilley said. "The best part has been the courses and training they offer. I have been able to receive so much from them, and I am forever grateful."
Without the help of the Red Cross, he said disasters would be worse than what they already are.
"Whether it's dealing with floods, tornados, forest fires, or even personal disasters such as house fires, the Red Cross is there to help. It's important that when disaster happens, people know they can receive help from Red Cross."