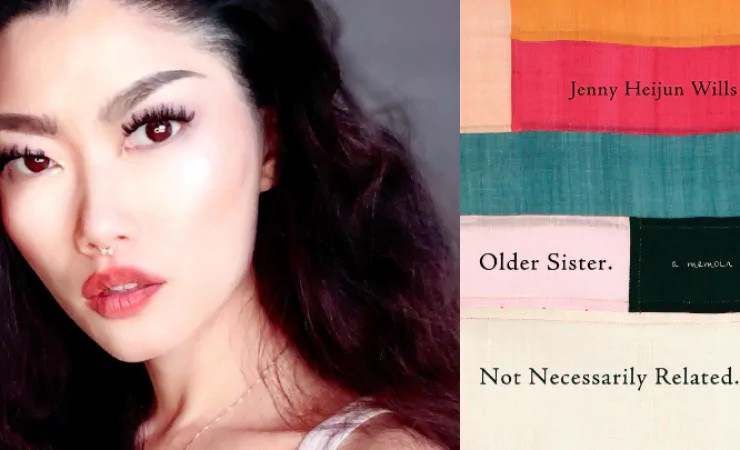 Writer and University of Winnipeg scholar Dr. Jenny Heijun Wills, Department of English, has earned the $60K 2019 Hilary Weston Writers' Trust Prize for Nonfiction. Her book, Older Sister. Not Necessarily Related explores the impact of being raised by a family of a different ethnicity and culture.
"To win such a prestigious prize for her first book is a tremendous accomplishment for Dr. Wills," said Dr. Brandon Christopher, Chair of the Department of English. "Older Sister. Not Necessarily Related. accomplishes the impressive feat of combining her compelling personal story with her wealth of expertise in the study of transnational adoption. The English Department and the University are lucky to have her researching here and teaching our students."
Wills was born in Korea, but was adopted by a Canadian family and raised in a small town. When she was in her early 20s, she decided to travel back to Korea to meet her extended birth family and other young people who were adopted from Korea and raised abroad.
The jury panel comprised of Ivan Coyote, Trevor Herriot, and Manjushree Thapa. Older Sister. Not Necessarily related was one of five books chosen from 99 titles submitted by publishers. The jury describes the Wills' book as "finely observed, meticulous, and candid."
"The gifts that Dr. Wills has revealed to her colleagues and students over the past few years are now known to all of Canada and beyond," said Dr. Glenn Moulaison, Dean of Arts. "On behalf of the Faculty of Arts, I congratulate Dr. Wills on this magnificent achievement."
Wills is an associate professor. She writes about race and ethnicity, both as a scholar of literary and cultural studies, and as a creative writer. She is currently writing a confessional novel entitled Sip, inspired by the life of the one surviving Korean adopted child of notorious cult-leader and mass murderer, Jim Jones. She is co-president of the Alliance for the Study of Adoption and Culture, and serves as an editorial board member for the literary studies journal, ARIEL.
The Hilary Weston Writers' Trust Prize for Nonfiction is given annually for excellence in the category of literary nonfiction, which includes essays, history, biographies, memoirs, commentary, and criticism. The winning book demonstrates a distinctive voice, as well as a persuasive and compelling command of tone, narrative, style, and technique. The prize has been sponsored by The Hon. Hilary M. Weston since 2011.