While studying to be a teacher at The University of Winnipeg, Trinity Funk found a passion for creative writing. She was first inspired to write a book while taking Grade 12 English.
That finally come to fruition after taking a class with award-winning writer and UWinnipeg professor Dr. Catherine Hunter. Funk has now published her first book, Desperate Measures: Subject: Rose.
In Funk's creative writing class, Hunter helped her hone her writing skills and sculpt her voice in poetry. This allowed Funk to publish her poetry in a few magazines and the Dalnavert Museum used her work for one of their school programs.
"After those experiences, I decided that it was time to finally finish the novel I started back in Grade 12 and put the poetry on hold," said Funk. "I dug through my room and found my original draft and begun writing again in the summer of 2019."
Funk toyed with the idea of getting her novel published. She researched her options online and signed up with an editor and a vanity press publisher, although she ended up dropping the latter.
"The editor pushed me even further in my writing and worked my writing style and grammar," noted Funk.
Working countless hours this past summer, Funk went from a 30,000-word manuscript to just over 71,000 words for her final and published work.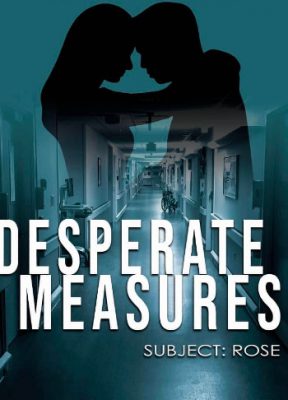 "Trinity is a lively, inventive writer," shared Hunter. "I'm so excited to hear she has published a novel."
Desperate Measures is about Hailey Rose, who grew up in a small town. But her life soon took a turn for the worse when her boyfriend Ryan was abducted in front of her and held as leverage.
Funk is currently in her fourth year of the integrated education program and is starting a degree in criminal justice at UWinnipeg. She plans to become a teacher and travel up north to teach. She hopes to become a teacher in a juvenile detention centre.
"I know my passion lays in teaching young adults, but I would also like to maintain my enjoyment of writing," said Funk, as she begins her second novel and writes poetry in her free time.
Funk writes more as a hobby rather than a career.
"For now, I use my writing as an inspirational piece in my classroom. If you set your mind on your dream, you are able to accomplish it."