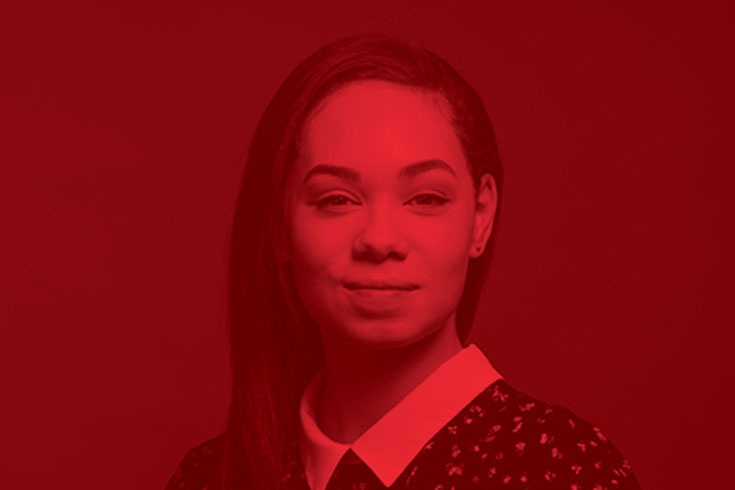 This profile is part of our Education with Impact series. Find out how you can make a difference by studying theatre and film at The University of Winnipeg here.
Melissa Langdon is a fourth-year honours student in UWinnipeg's Department of Theatre and Film. Her decision to study theatre at a post-secondary level stems from her experiences volunteering and working with the theatre community within Winnipeg.
"I found I was incredibly inspired by the work being created around me," she said. "I loved the feeling of playing with energy from others and using that energy to work through scenes and full productions."
Langdon is interested in both the on-stage performance side of theatre and the technical side of seeing a project through to completion.
Upon graduation, she plans to continue working in Winnipeg's theatre scene with the goal of using her craft to create more space for a diversity of voices on local stages.
"I would love to develop and work on new productions that empower marginalized voices," Langdon said.
Studying at UWinnipeg has given her the opportunity to make connections with industry professionals in a variety of theatre and film streams.
"The connections I have made and the skills I have learned to work within the industry have made me more determined than ever to grow as an artist within the Winnipeg theatre community and beyond," she said.