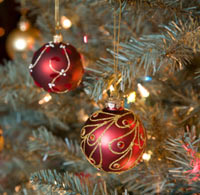 In this season of giving, The University of Winnipeg encourages you to give to its "A World of Opportunity" Capital Campaign. This fundraising campaign seeks to improve access to education for all students and to further the university as a leader in academic excellence.
The campaign includes many intriguing initiatives such as The Opportunity Fund, which is a unique bursary program that provides tuition credits and bursaries to students from Aboriginal, inner-city, war-affected and refugee populations.
The Eco-Kids program is a shining example of programming that helps young students. This past summer, more than 700 students participated in the free and fun program operated by the University's Innovative Learning Centre that promotes self-confidence and encourages environmental & cultural awareness.
Another unique initiative involves Wesley, the mine-detecting dog. A direct result of the Global College's "No More Landmines" Action Week, Wesley the Dog will be an integral asset in clearing landmines in war-affected countries to make the land safe again. The fundraising goal for Wesley is $15,000.
There are also unique opportunities to support students in areas of emerging academic excellence such as Indigenous education, science and environmental studies, history, theatre and arts, as well as students from The University of Winnipeg's Collegiate high school.
A World of Opportunity Capital Campaign encourages donors to support innovative campus development projects including the Richardson College for the Environment & Science Complex, the CanWest Centre for Theatre and Film and a proposed new student housing building and child care facility.
To contribute to the campaign, please call 204-786-9995 or visit http://www.uwinnipegcampaign.ca. Thank you for your support.